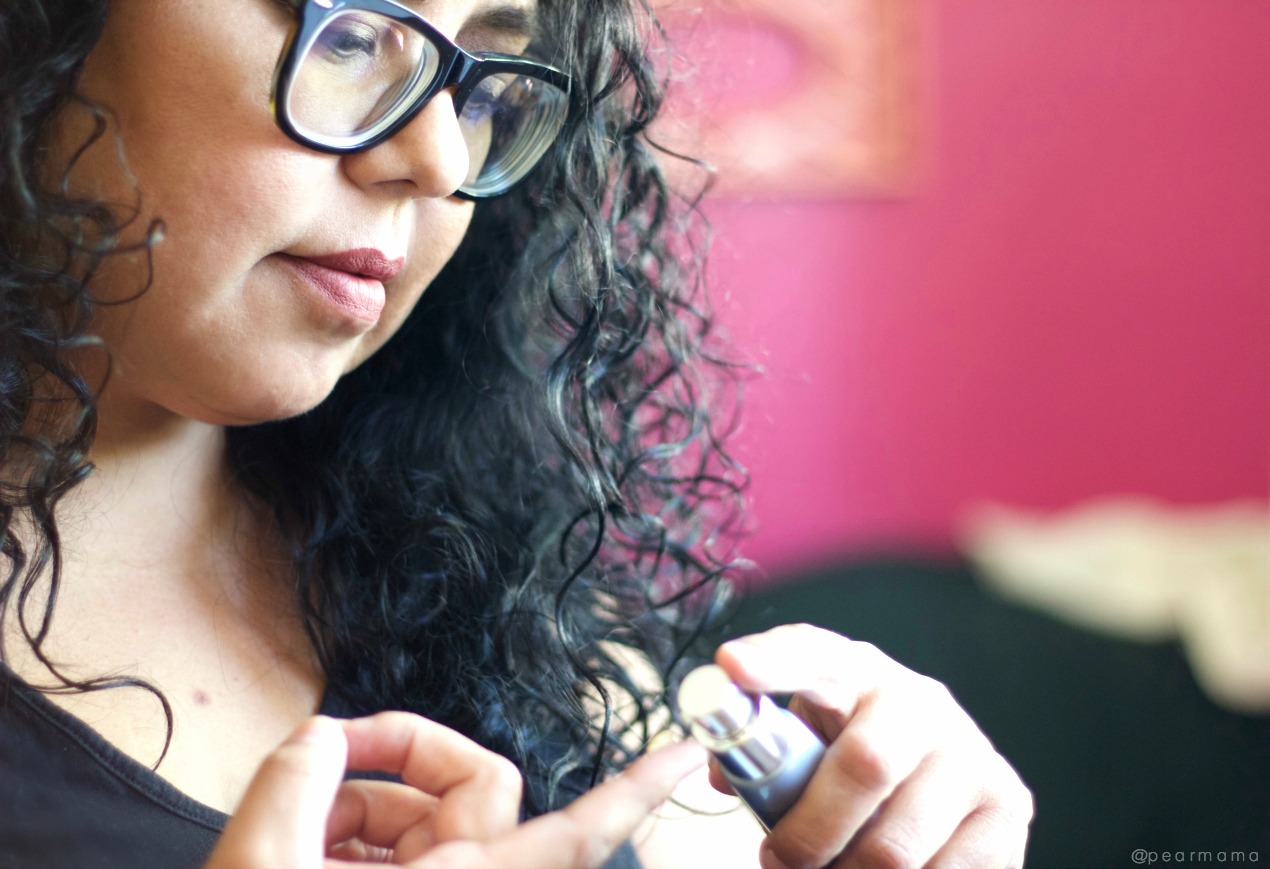 Disclosure: This post is brought to you by Neutrogena. All opinions are 100% my own.
Watching someone's jaw drop when I tell them my age is one of my favorite things ever. Listen, I'm not sitting here thinking I look like Beyonce but when I tell you people do not believe I am 45 years old, it's the truth. Let a girl feel herself for a minute or two. Honestly, I have my melanin to thank. I've seen women ten years younger than me struggle with crow's feet, laugh lines and the dreaded wrinkled chest skin. My rich, brown, oily (also chubby) skin has preserved my age and for that I am thankful.
I've had a very consistent skin regimen for years, thanks to a stepmom who was obsessed with skincare. Every year she would gift me a full set that included a cleanser, scrub, toner and moisturizer and it became a daily routine to use them. I never went to sleep with my makeup on, even if I partied hard at the club or the local house party the night before. Even if I made a snail trail upstairs to my bedroom at 4 am, I still washed and moisturized my face. And I still do, some twenty years later. Sun exposure, on the other hand, was a whole other story. It didn't occur to me to protect my skin from the harmful effects of the sun until I hit my mid-20's. When I think of myself laying out at the beach — slathered in brown tanning oil, sizzling like some carnitas in the oven — I cringe deep in my soul.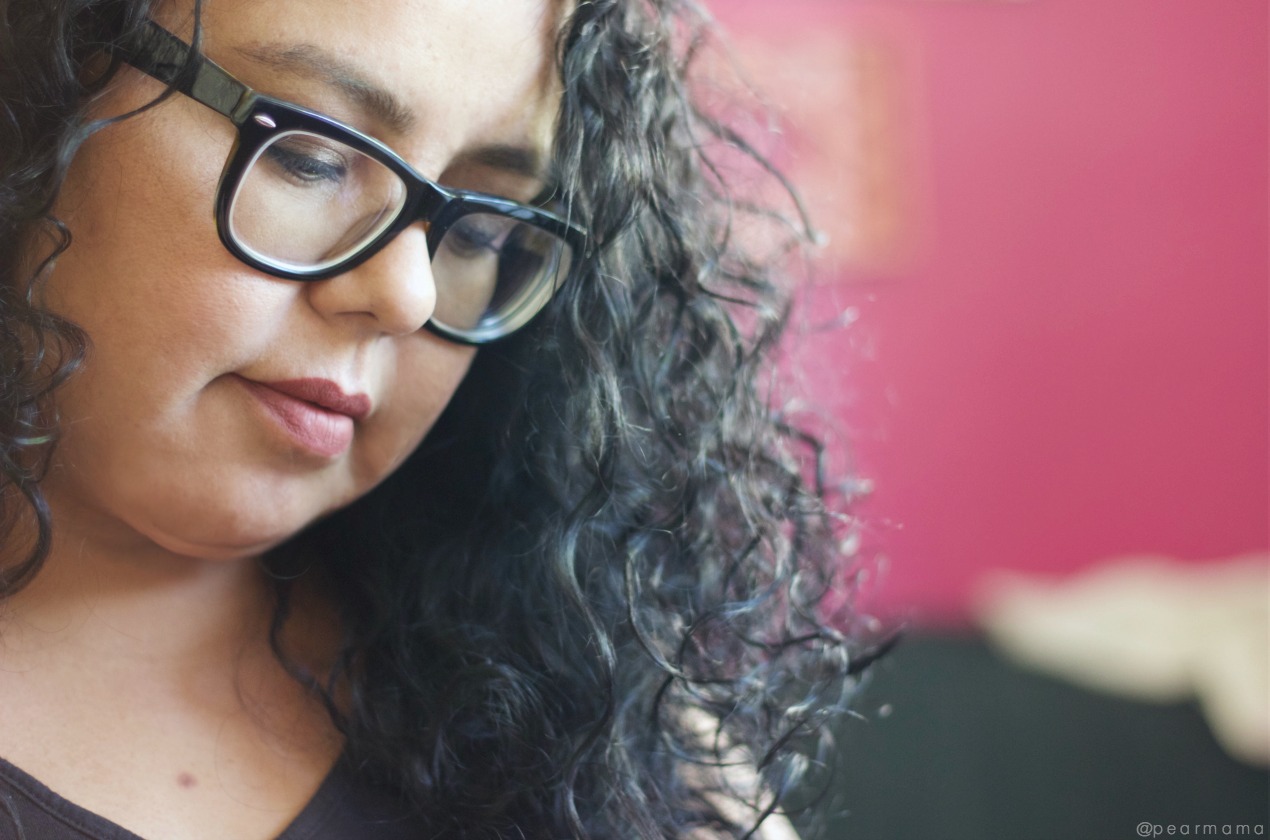 My lids droop a little more than I'd like, but wrinkles aren't my concern at the moment. Now that I'm 45, my biggest lament about my skin are manchas: dark spots, or hyperpigmentation. Hyperpigmentation is when patches of skin become darker than the surrounding skin color. This darkness happens when an excess of melanin forms deposits in the skin. Thank you, melanin, I love you but you can keep your manchas! Hormones have affected my skin over the years (seven pregnancies will do that to you) as well as too much sun. I noticed a few manchas on my forehead, my upper lip and my chin and they're not letting my skin be great.
Neutrogena Rapid Tone & Repair
I live in Southern Calfornia and although summer has passed, I still get plenty of sun exposure. Yes, I slather on the sunscreen, but now it's time to try something new to get rid of those unwanted sun spots. Enter Neutrogena's Rapid Tone & Repair line. The Neutrogena Rapid Tone Repair line leverages the power of Accelerated Retinol SA and Vitamin C to help return my complexion into a clearer more even canvas. An even canvas? Say no more — that is exactly what I am looking for.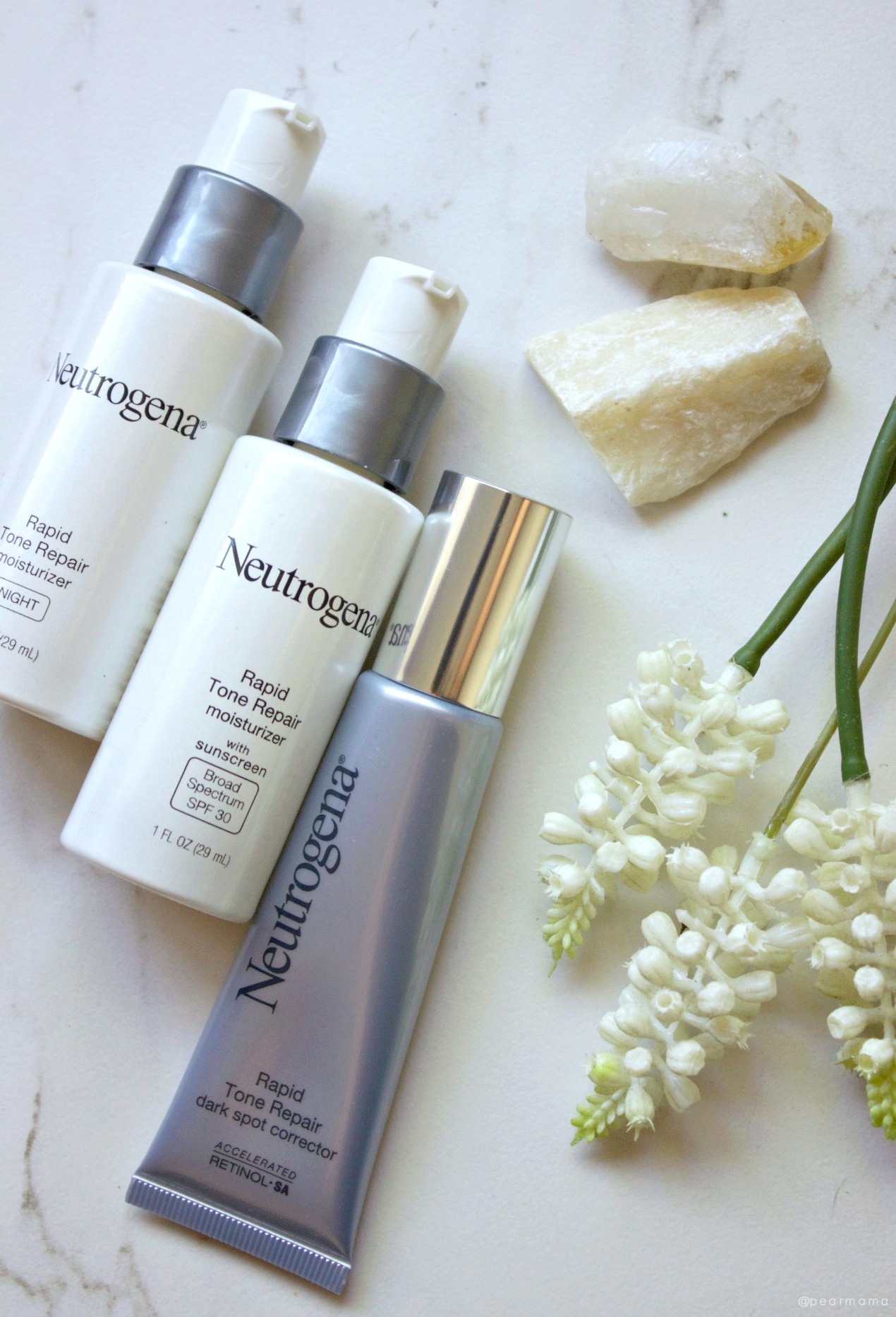 The line's gentle formula promises to deliver even skin tone, fast. The Vitamin C gently helps diffuse the look of brown spots, evening out skin tone and the Retinol SA diminishes the appearance of age spots. I started a new daily regimen of the Rapid Tone Repair Dark Spot Corrector as a primer underneath the Rapid Tone Moisturizer with Broad Spectrum SPF 30 for day and so far, so good.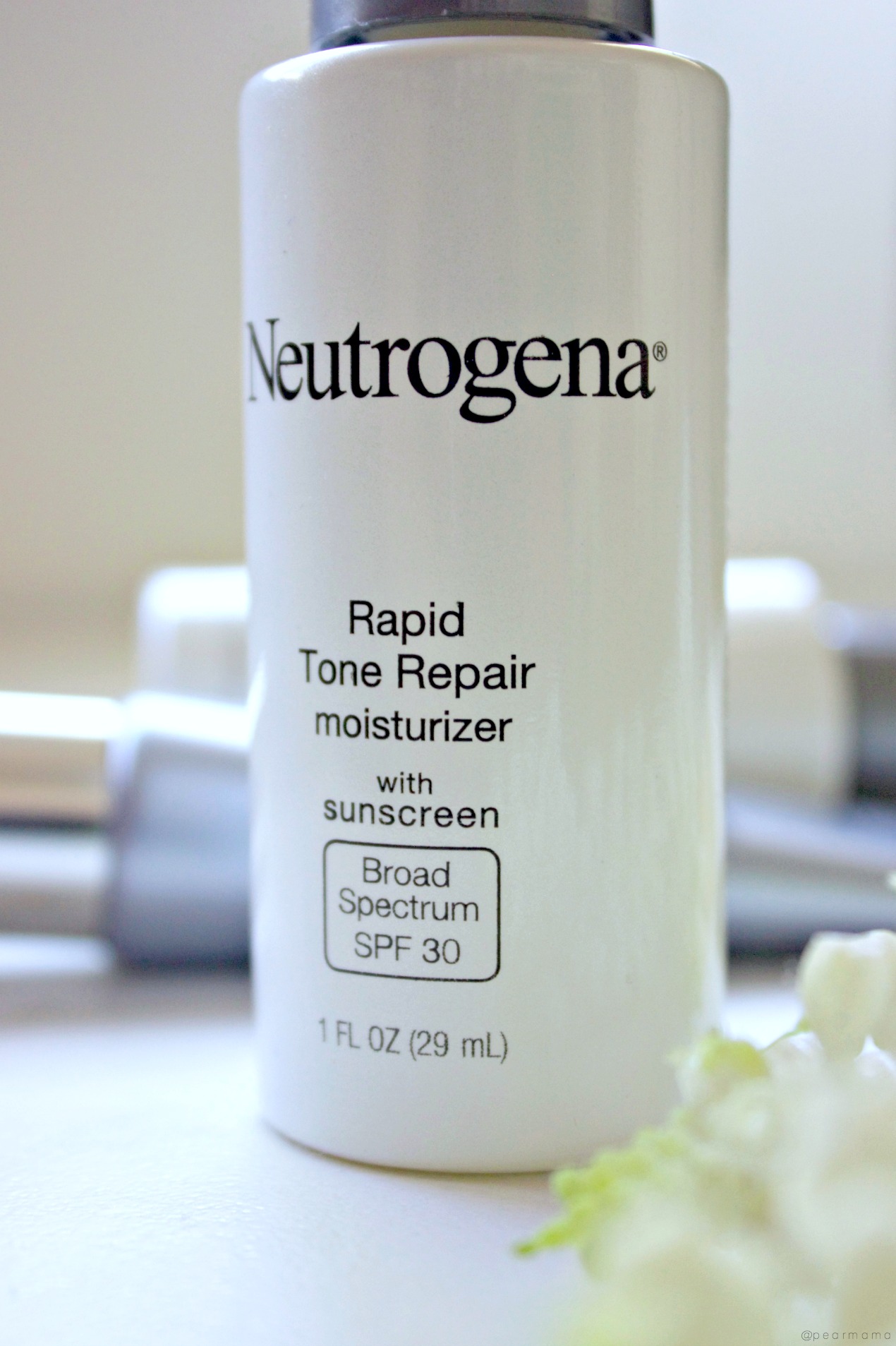 At night, I use the Rapid Tone Night moisturizer, which supposed to brighten and even skin's tone, improve skin's clarity and radiance and smooth fine lines and texture. It's not too heavy and it really soaks into the skin, so thumbs up from me. I hate it when moisturizers feel like they're just sitting on the top layer of skin.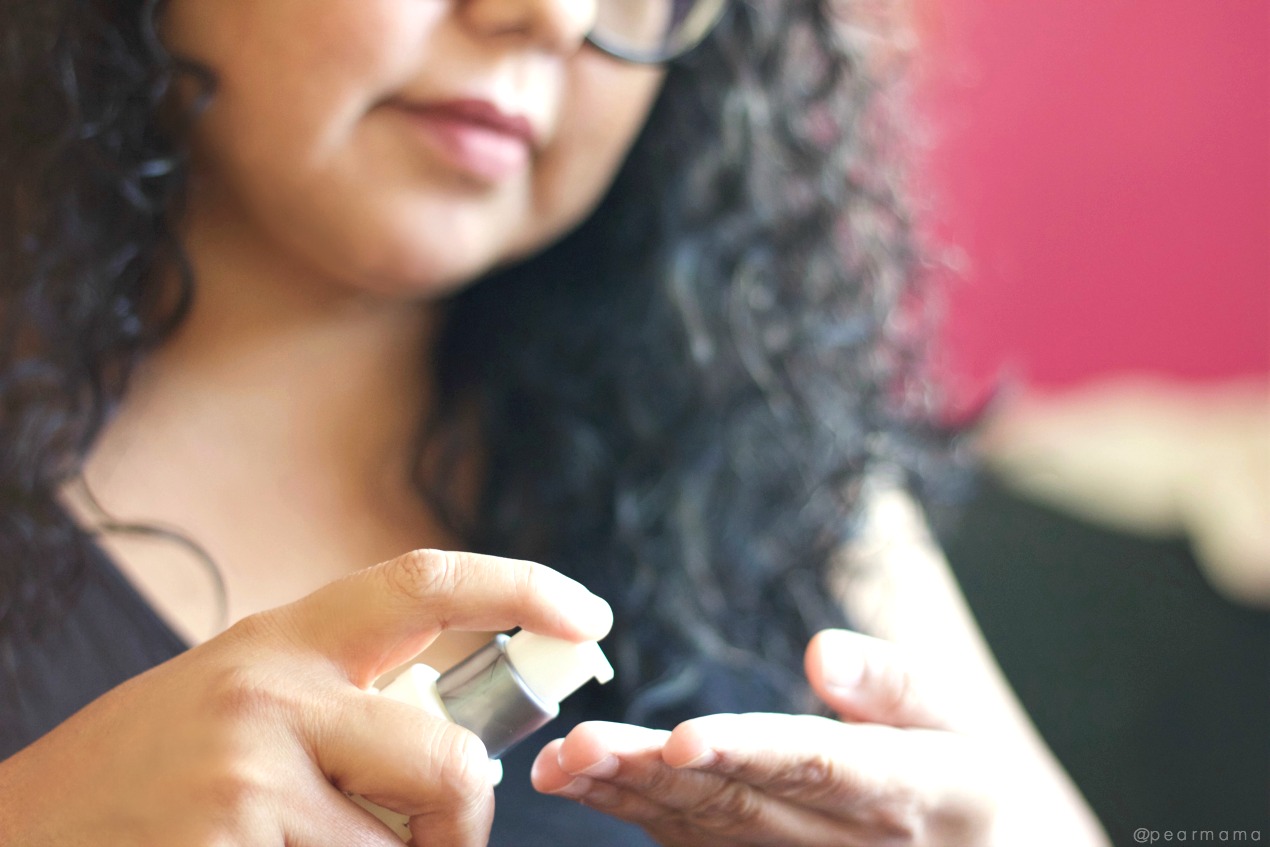 Brighter Skin with Neutrogena
The crazy thing is, I did notice a difference in the clarity of my skin after using it for one week. Nothing dramatic, but there was definitely an improvement that I was happy about. My skin was smoother and the tone was more even. As for my hyperpigmentation, I think with consistency and definitely staying out of the sun, my manchas will only get better. *praise hands emoji*