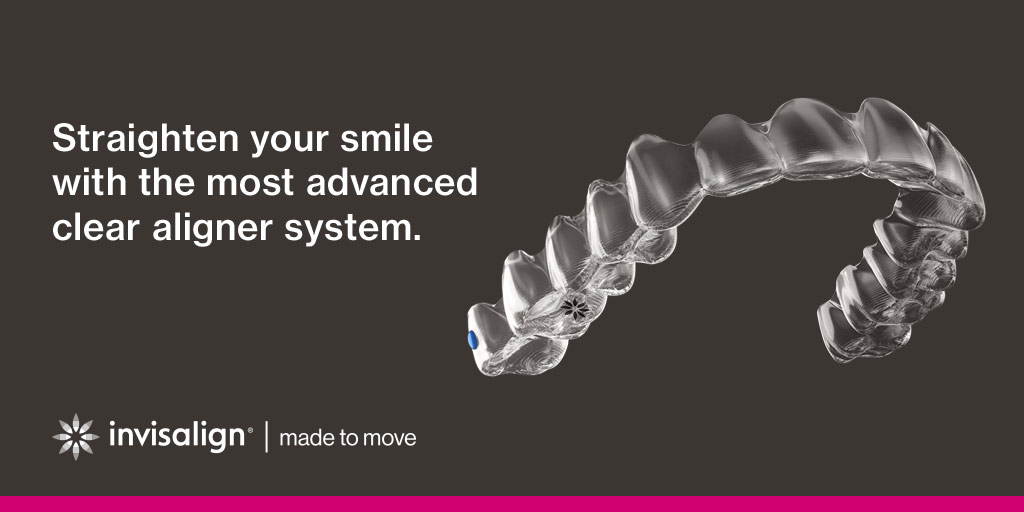 Disclosure: This post is brought to you by Invisalign. Complimentary Invisalign treatment has been provided in exchange for my participation in the Invisalign Mom Advisory Board. 
When my daughter Maya was three days out of the womb, she found her thumb. It wasn't a surprise since I saw her sucking her little thumb in an ultrasound a few months before. She was my fifth child in eight years — I was perfectly okay with her learning how to self-soothe. Sucking her thumb continued well into her toddler years — she would drag her blankie and lay on it, twirling her hair with one hand and sucking her thumb with the other. I knew at some point I would have to deal with the after-effects of all that thumb sucking.
She always had the cutest little bunny teeth.
I wasn't really concerned until she began losing her baby teeth. That's when we began to notice her overbite. I knew without a doubt braces would be in her future.

We went to a few orthodontist consultations and they all advised for us to wait until her baby teeth were completely out. To be honest, I was becoming a little anxious because Maya was growing more and more self-conscious of her teeth and her smile. I was also dreading the cost and inconvenience of frequent ortho appointments. I remember all the time my mom had to take off work to take my brother and sister to visit their orthodontist when we were in high school.  I definitely wasn't looking forward to that. But I knew my baby girl needed some help with her smile with puberty — Maya is 13 — right around the corner.
Then, we were introduced to Invisalign. Invisalign is a clear aligner system for your teeth. No wires, no brackets, no tightening — just a clear aligner that is virtually invisible. When I found out Maya had the chance to get Invisalign instead of traditional braces, I jumped at the opportunity. Right off the bat, this is what interested me about Invisalign:
The aligners are removable so Maya could enjoy all the foods and activities she loves and she can also brush and floss easily.
No pain from sharp brackets or tightening.
Treatment can accommodate both simple to complex cases.
It's easier to see results at every stage of treatment.
It's covered by many orthodontic insurance plans.
My personal favorite: frees up your busy schedule with office visits only every four to six weeks.
I was so relieved to find an Invisalign trained doctor really close to my house. I set up an appointment and I can't tell you how excited Maya was. She is so ready for a new smile.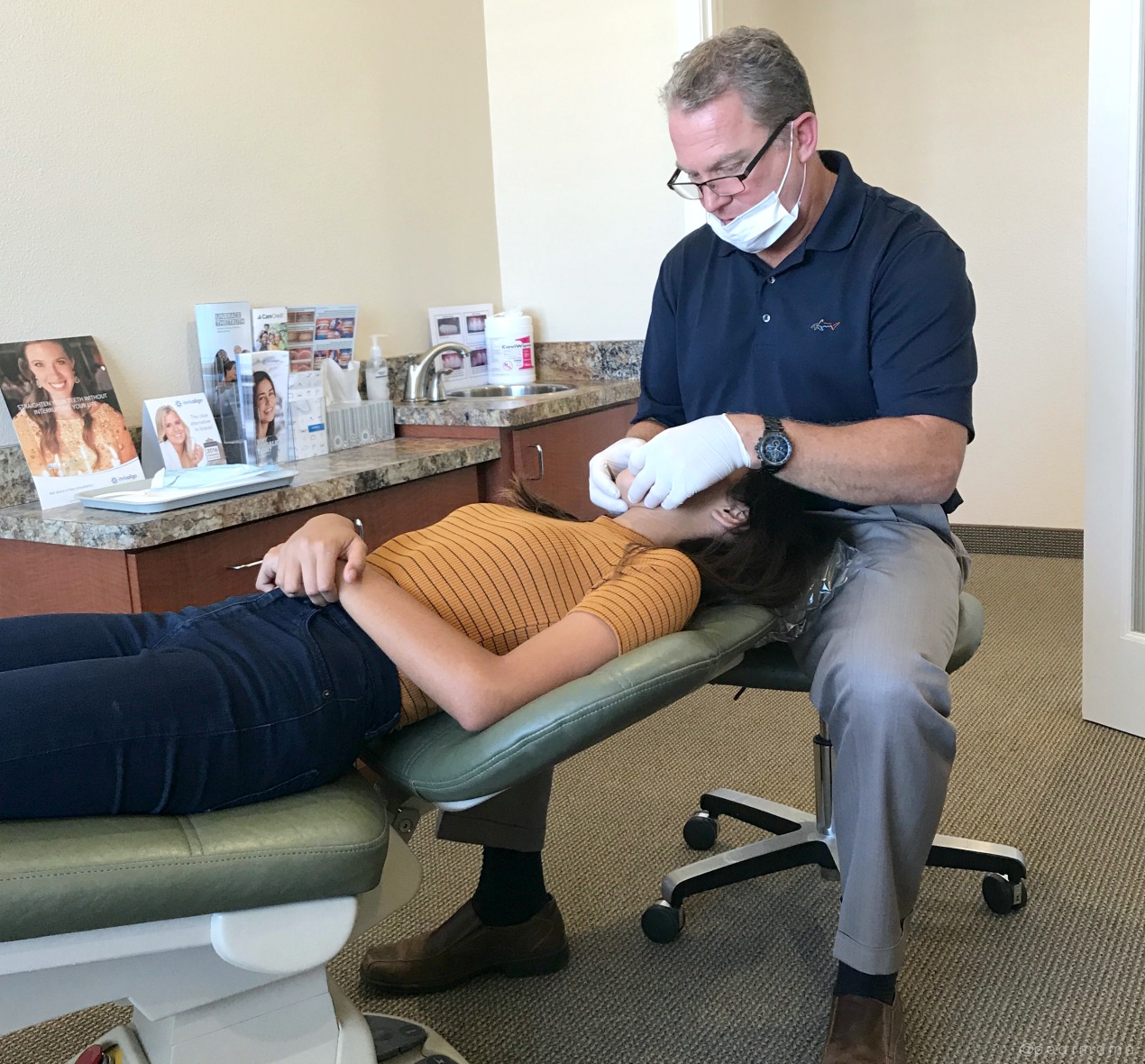 Turns out, Maya had a pretty severe overbite — almost 60%! Thankfully, she is the perfect candidate for Invisalign.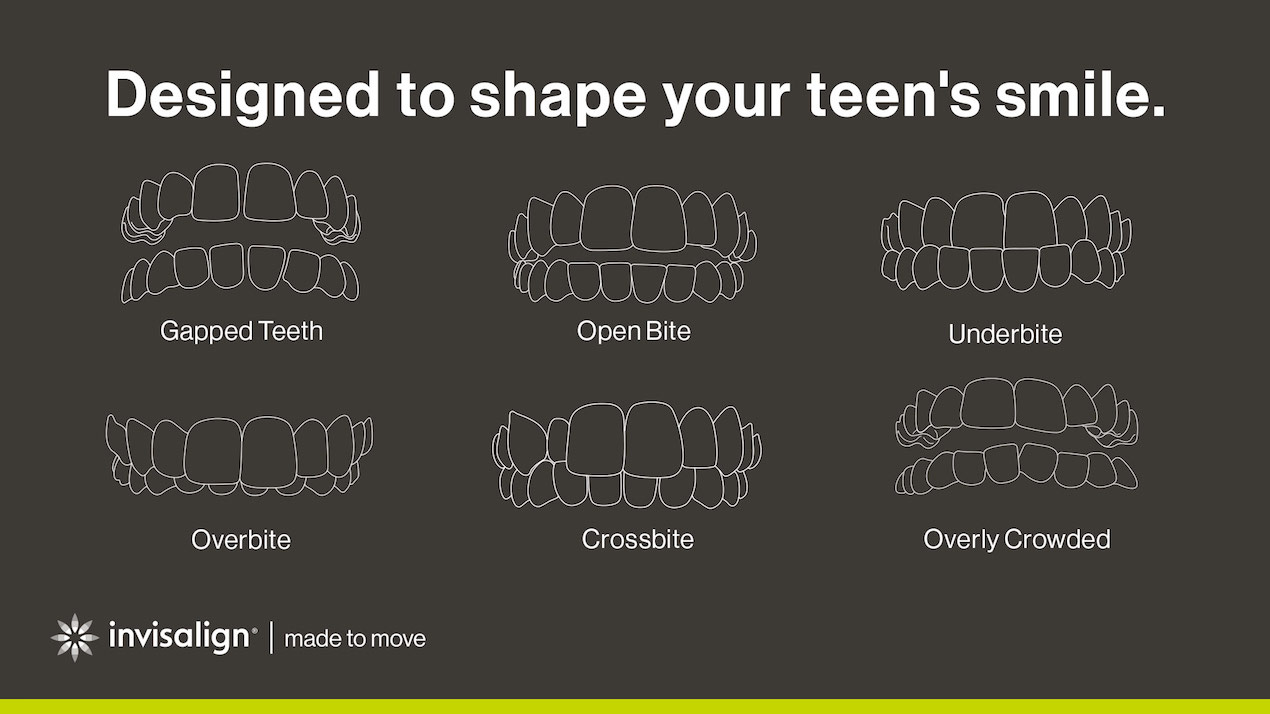 I'll be sharing more about our Invisalign experience in the coming weeks. In my next Invisalign post, I'll talk about the easy process of getting fitted for the aligners and how I totally geeked out over the digital scanning system they use to create fast, precise 3D digital images of your child's teeth.
Take this Smile Assessment and see if Invisalign is right for you or your child.