Disclosure: This post is brought to you by Invisalign. Complimentary Invisalign treatment has been provided in exchange for my participation in the Invisalign Mom Advisory Board.
My daughter Maya was so excited to begin the process of Invisalign that she was practically giddy. Invisalign aligners are the clear alternative to metal braces for adults and teens. No mouth full of metal for this girl — these clear aligners are the virtually invisible way to improve her smile. As you can see, my girl and her smile needed a little bit of help. She is turning 14 this month, and it was high time we did something about those pearly whites. Every parent wants their child to love their smile so Invisalign couldn't have come at a better time. Maya was ready!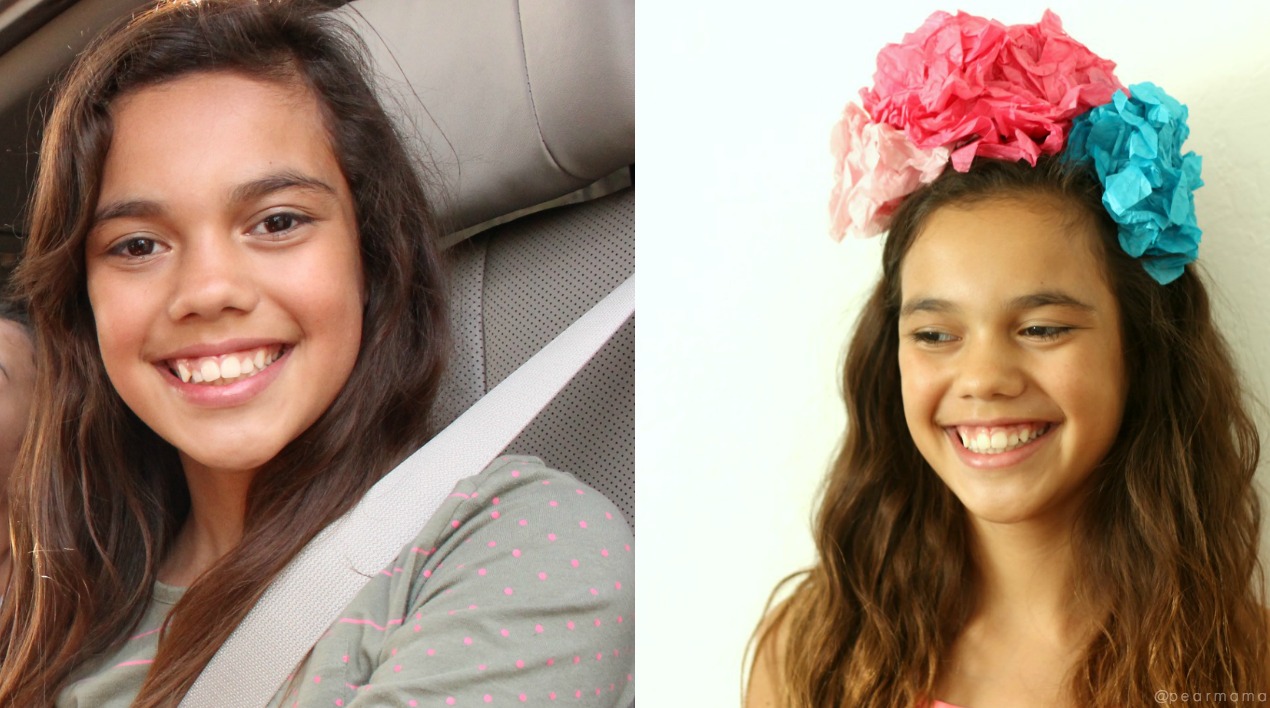 After our initial consultation that you can read about here, we had to come back to develop our custom treatment plan. First thing on the agenda was getting a digital scan of Maya's teeth so she could get fitted for the clear aligners. Some doctors will take physical impressions (those are never fun) but our doctor's office had an iTero® digital scanning system which creates fast, precise 3D digital images of your teeth. High five for technology.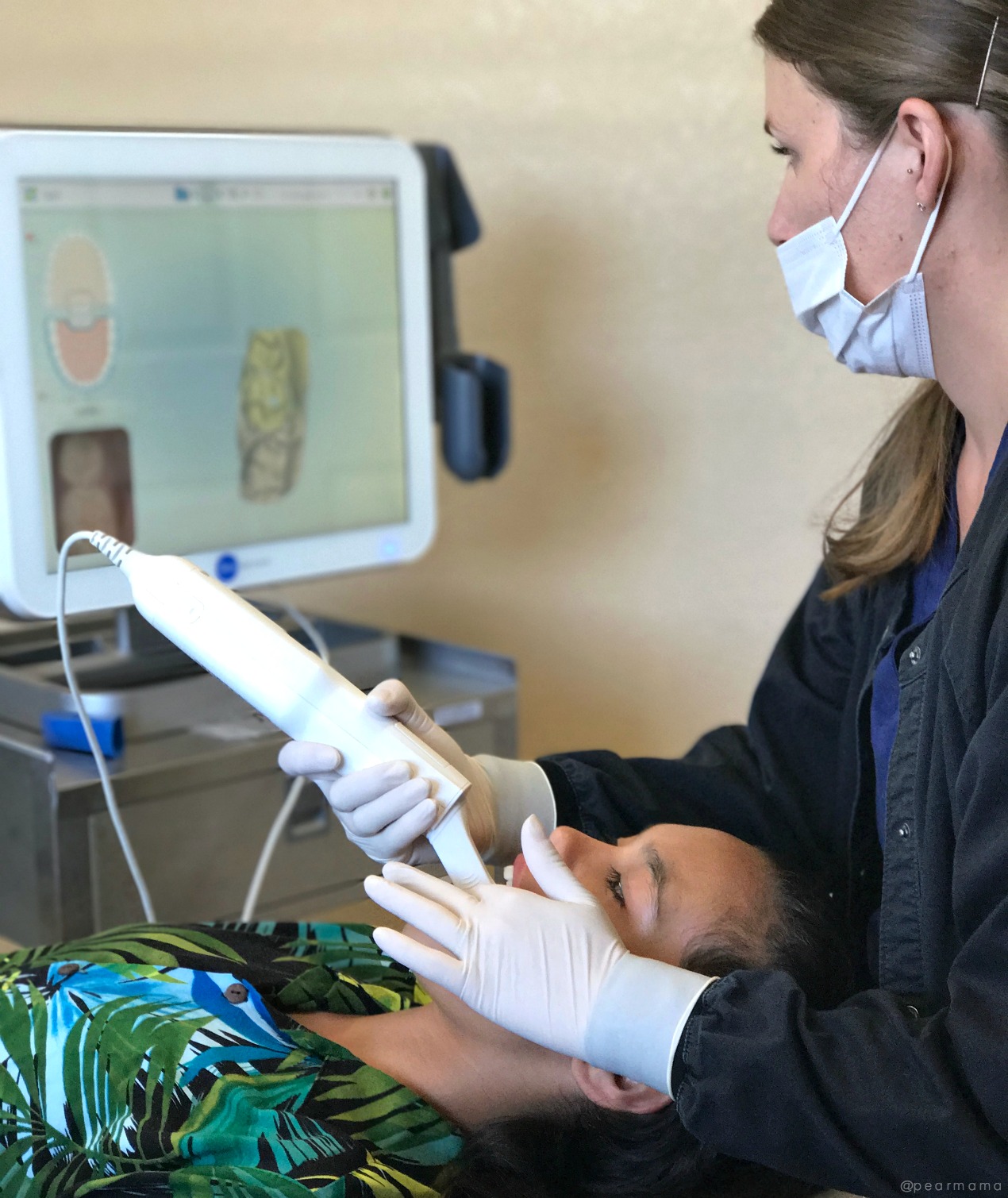 I was really surprised that it was such a simple, painless process. It was amazing to see a 3-D model of Maya's teeth right in front of us. Heading to the dentist is always a nerve-wracking process. Personally, I have a few struggles sitting in the dentist's chair and so do a couple of my kids. Thankfully, the Invisalign process hasn't triggered any of these struggles and this mom is eternally grateful.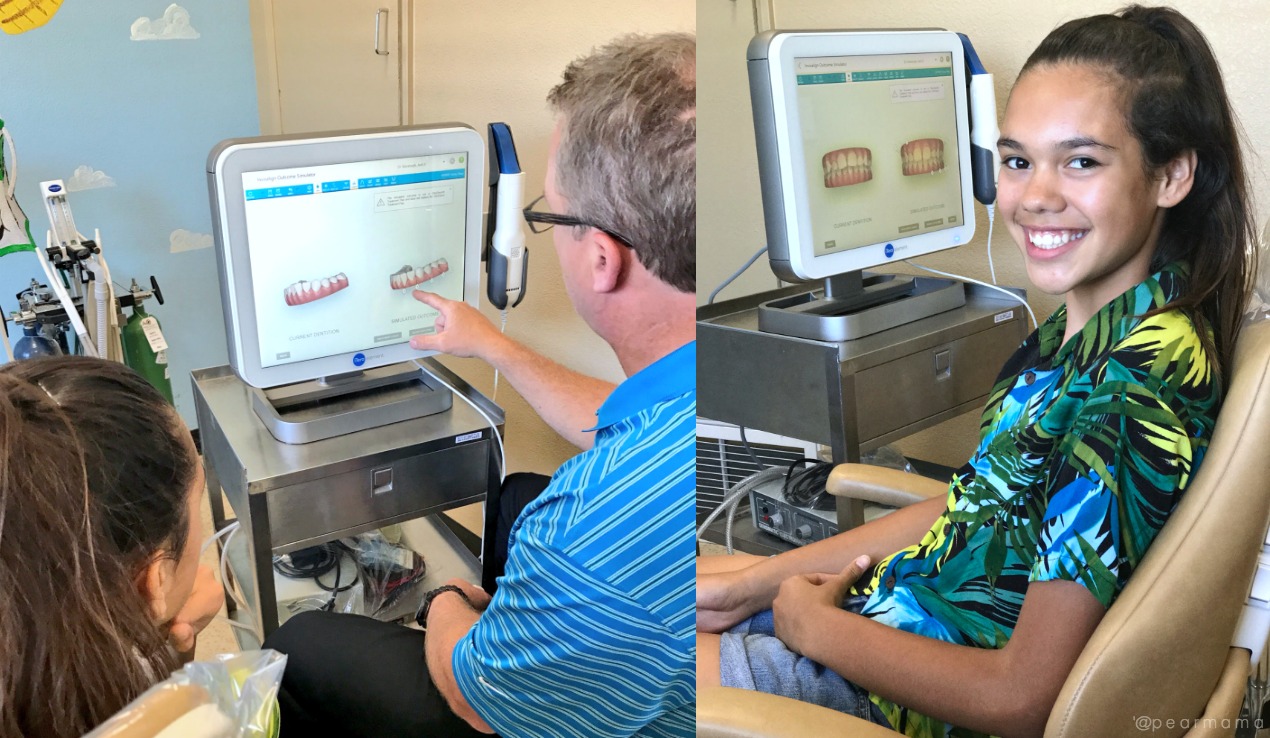 Her doctor mapped out a precise treatment plan, including the exact movements of her teeth and how long her treatment would be. She was even able to see how her teeth would move and preview her new smile. That was really great incentive for Maya to see!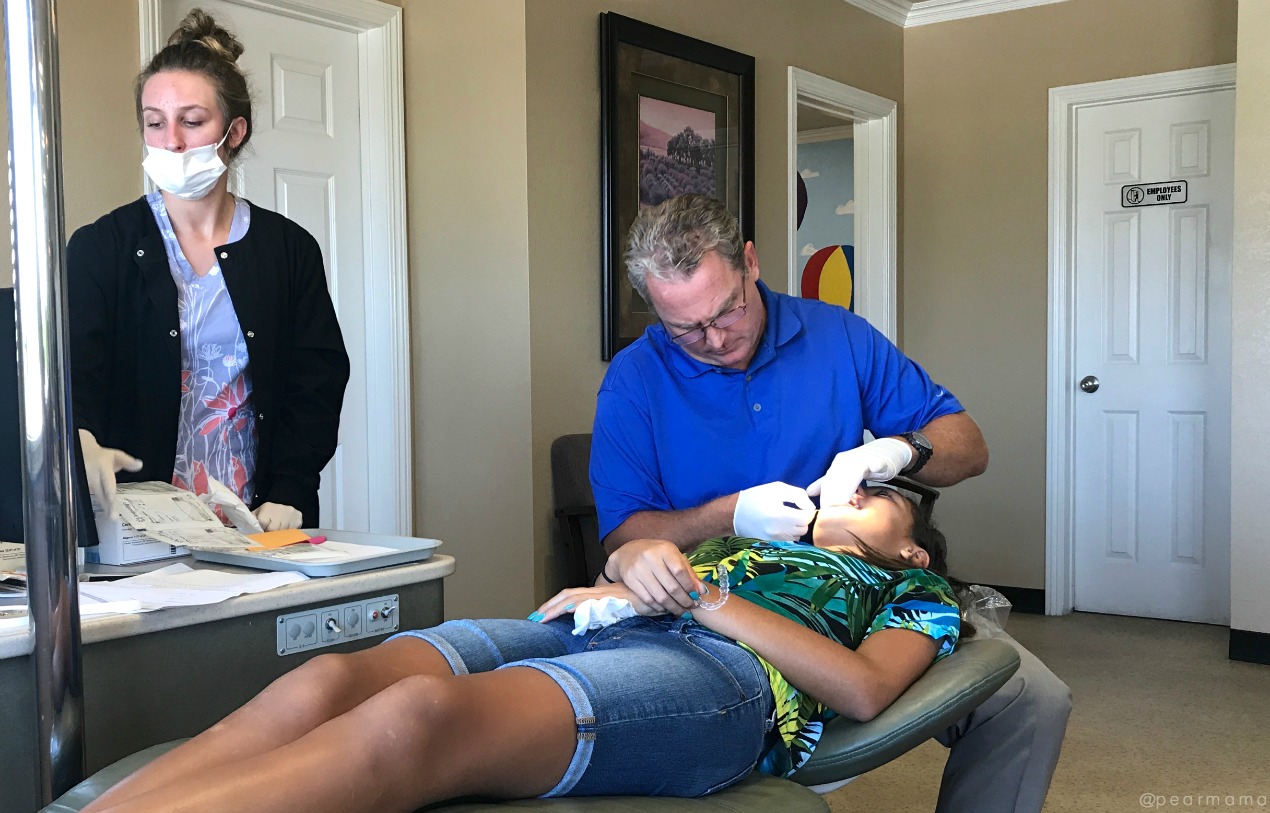 Maya also got a chance to get comfortable with the clear aligners in her mouth. They taught her how to put them in, how to attach the tiny rubber bands (she needed some additional help for her overbite), how to clean them and how to remove them. The whole process was really simple and I knew she would totally be able to stay on top of it because she's a responsible kid.
RELATED: My Teenager + Her Overbite | Time for Invisalign
One of the things that attracted me to Invisalign for my teenager is the fact that these clear aligners were designed to transform your smile without interrupting your life. They work for busy teens (and moms!) like less appointments in general, no emergency appointments for broken wires or brackets, no mouth injuries like metal braces and they're easier to keep up on oral hygiene.
We're loving Invisalign so far! Stay tuned for more posts like these as Maya's smile transforms. Take this Smile Assessment and see if Invisalign is right for you or your child. Also, find a doctor near you.