This will technically be my first Valentine's Day as a separated/single/unattached/free woman in over twenty years. Gasp.
I'm not really clutching my pearls over here because truth be told, we never really celebrated Valentine's Day in a big way. I was usually the one doing all the work — planning for dinner out (if we even went out), buying gifts, baking cookies, making a giant fondue dipping station for the kids, etc. After a while, the whole day lost its luster. I will still do something sweet for my kids because that is what my mama used to do for me and my siblings — she would put balloons, chocolate and a sweet little note on our dresser when we woke up to surprise us and make us feel loved. The gesture has always stayed with me. I am definitely going to bake my babies some homemade peanut butter cookies because nothing says love like a fresh, warm peanut butter cooking that your mama made you.
As for myself, I celebrated a little early this year. I took my butt over to Victoria Gardens and had a Valentine's "Treat Yo Self" day. First of all, it was a beautiful Southern California day and the sun was shining at a mild 76 degrees and you could see all the mountains in the distance.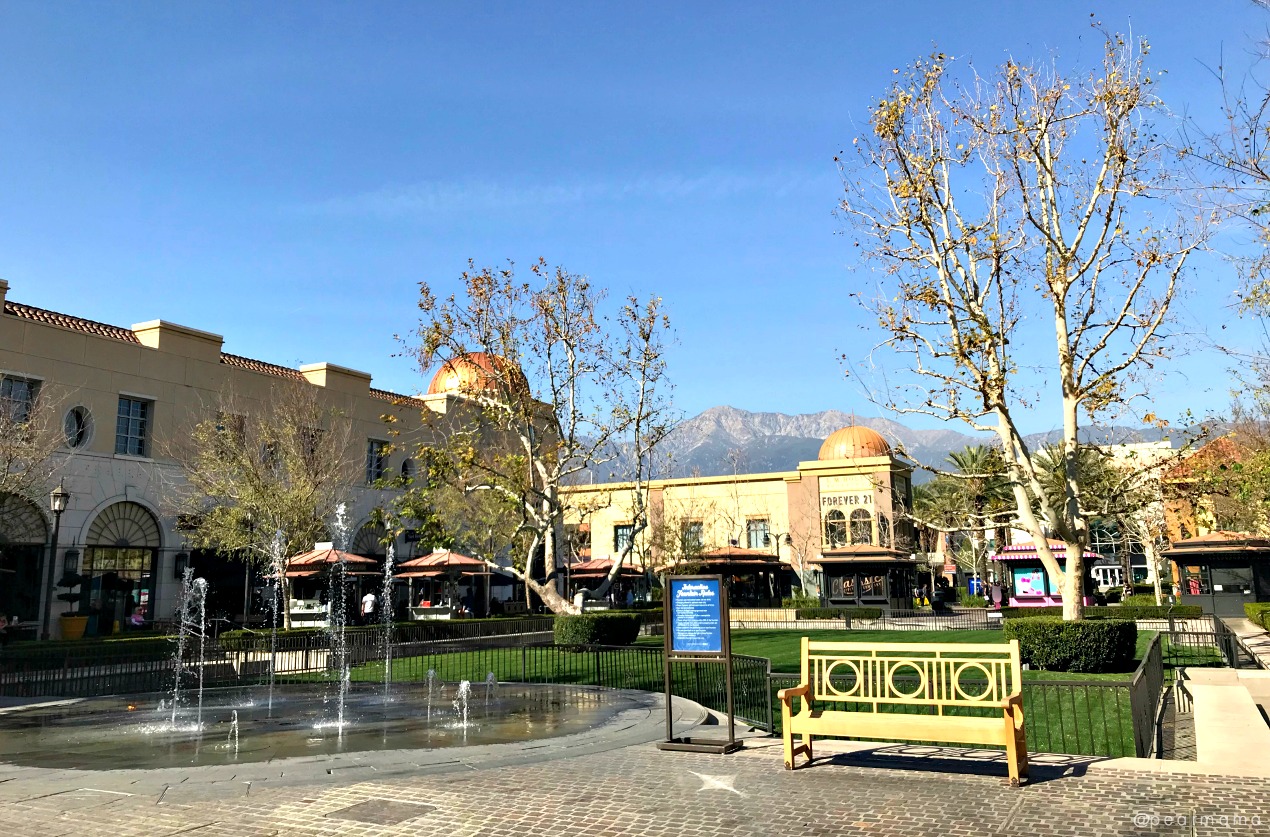 Second, I went alone, without any children so let me give all the praise hands. My first stop was at Coffee Bean for an iced coffee to get me going. I needed stamina for this Treat Yo Self day — this almost never happens for this mama of six.
Lush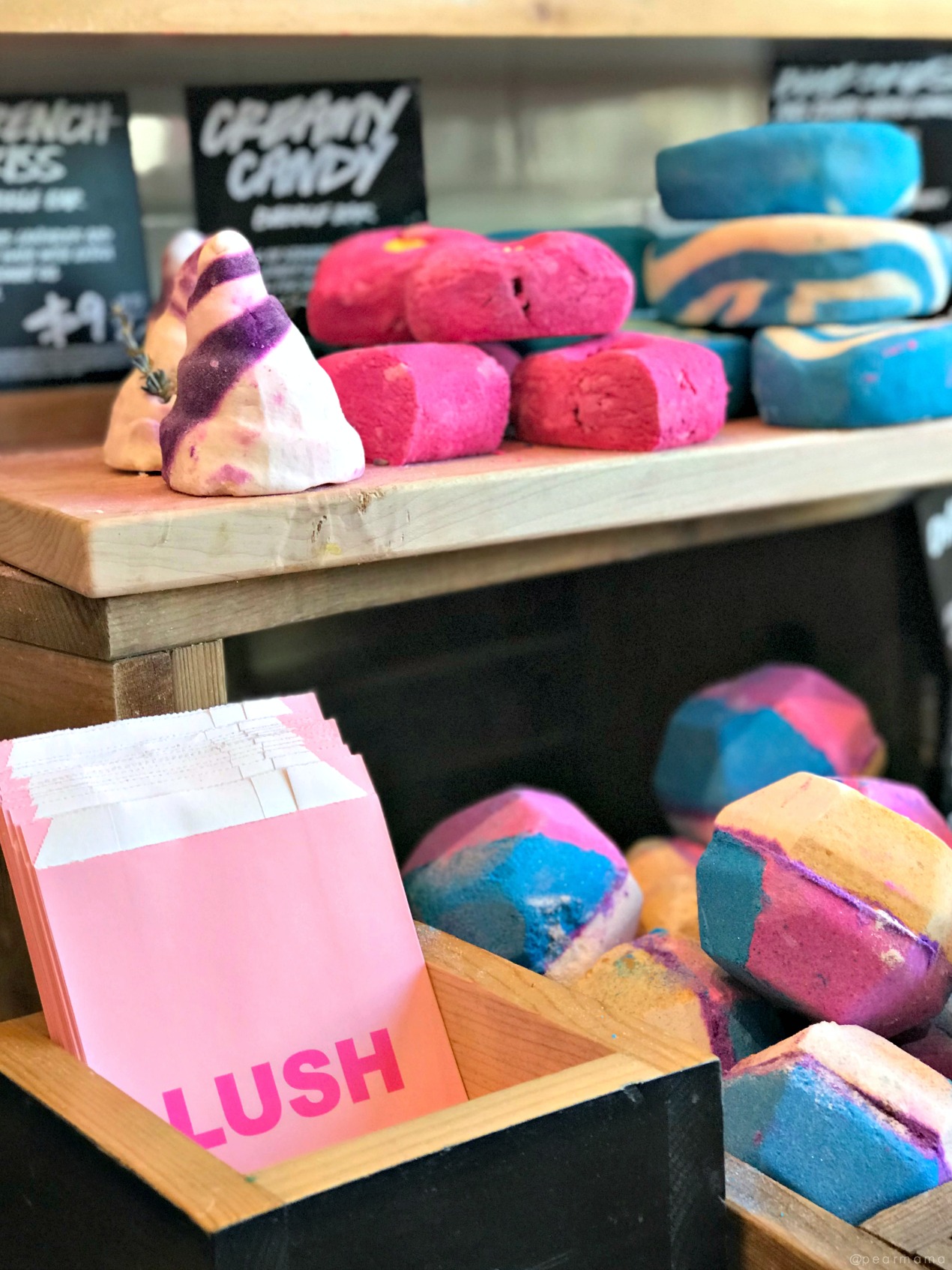 My daughters are obsessed with Lush and now I understand why. The first thing that hits you when you want into the shop is the heavenly smell. Mud masks, bath oils, beauty bars and bath bombs — my head was spinning! I took home a Karma bath bomb because the gold hypnotized me. Now I have to make an Instagram story where I throw the bath bomb into the water and watch it fizz like everyone else on IG. Hashtag blessed, hashtag selfcare.
Beauty at Victoria Gardens
I remember a time when I didn't care about makeup. Ahhh, the good old days. I used to own a small powder compact, mascara, a clear lip gloss and that's all she wrote. I was in the dark ages when it came to highlighter and shape tape and contouring powder but now that I've gotten a small taste of good makeup, it's like I created a monster. A makeup monster! I bought an amazing eyeshadow palette at Morphe — the 25B Bronzed Mocha, if you must know — and a few blending brushes. I didn't stop there — I went over to Ulta and bought a few things for curly girls. I settled on a bottle of DevaCurl Ultra Defining Gel to see what all the hype is about. All of my curlfriends rave about DevaCurl products so I had to try it for myself.
Urban Outfitters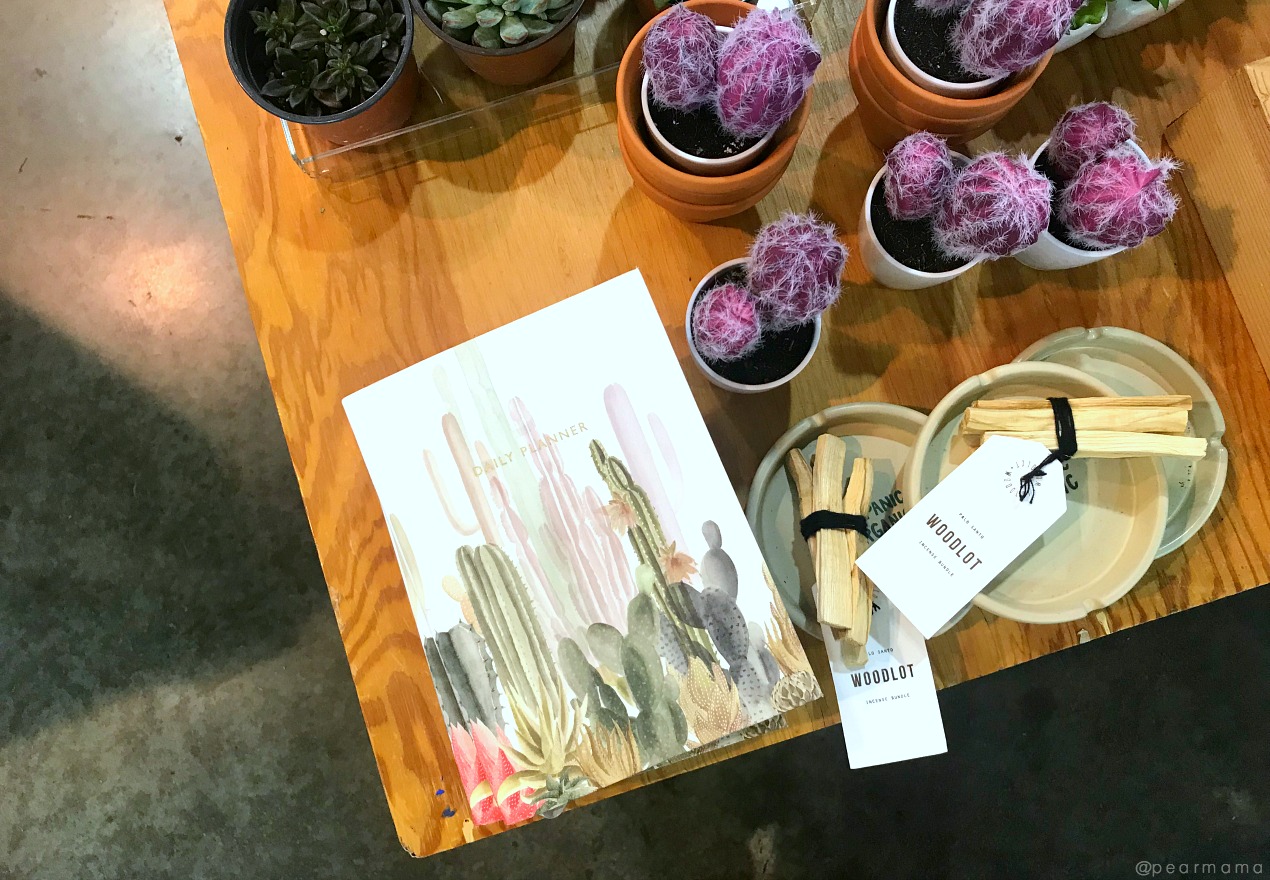 I'm ashamed at how much I like the stuff at Urban Outfitters sometimes.  The tees, the hats, the bags, the jewelry…I won't even get into the tapestries and the plant hangers and the throw rugs but that kind of esthetic is my jam. I almost made it out of the store with a leather fanny pack but it got vetoed via Facetime and now I just know I will regret it forever. Instead, I bought a fun wall hanging peace sign that lights up for my daughter's room.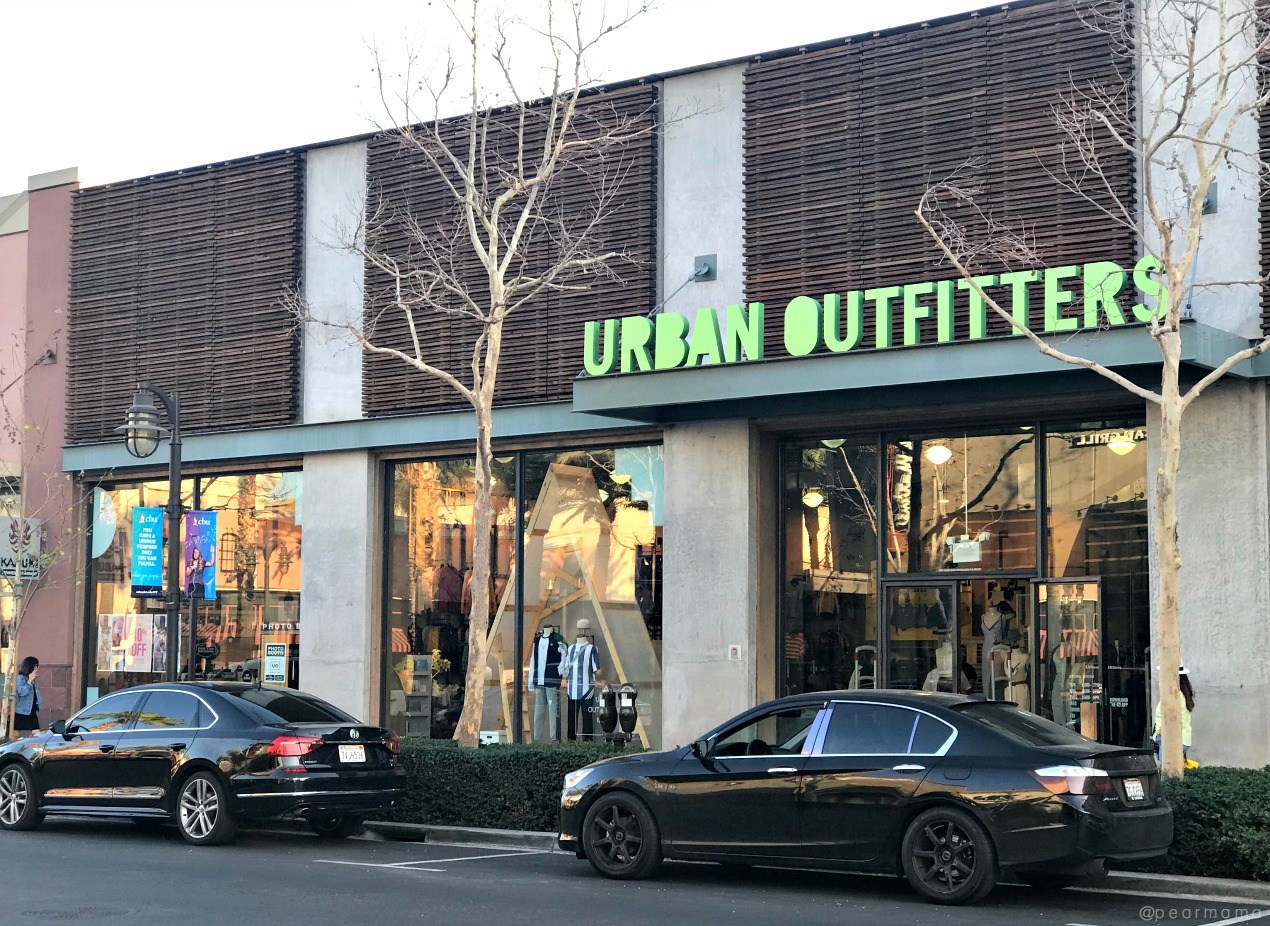 See, it wasn't just a "treat yo self" day. I also went to Forever 21 to buy Maya a cute outfit for her birthday at the end of the month and a sweet pink track jacket for Xixi. When you are a mother, buying something for your kids is second nature.
Bath & Body Works
After a quick bite to eat at The Pie Hole — you have to try the Sun-Dried Tomato Mozzarella Quiche — I couldn't make it out of Victoria Gardens without a stop at Bath & Body Works. The intoxicating smell just lures you in. Even though I need more lotion and bath items like a hole in my head, I couldn't help myself and I bought the new signature collection: Rose Quartz body cream, Aquamarine and Moonstone. The smell is soft and subtle.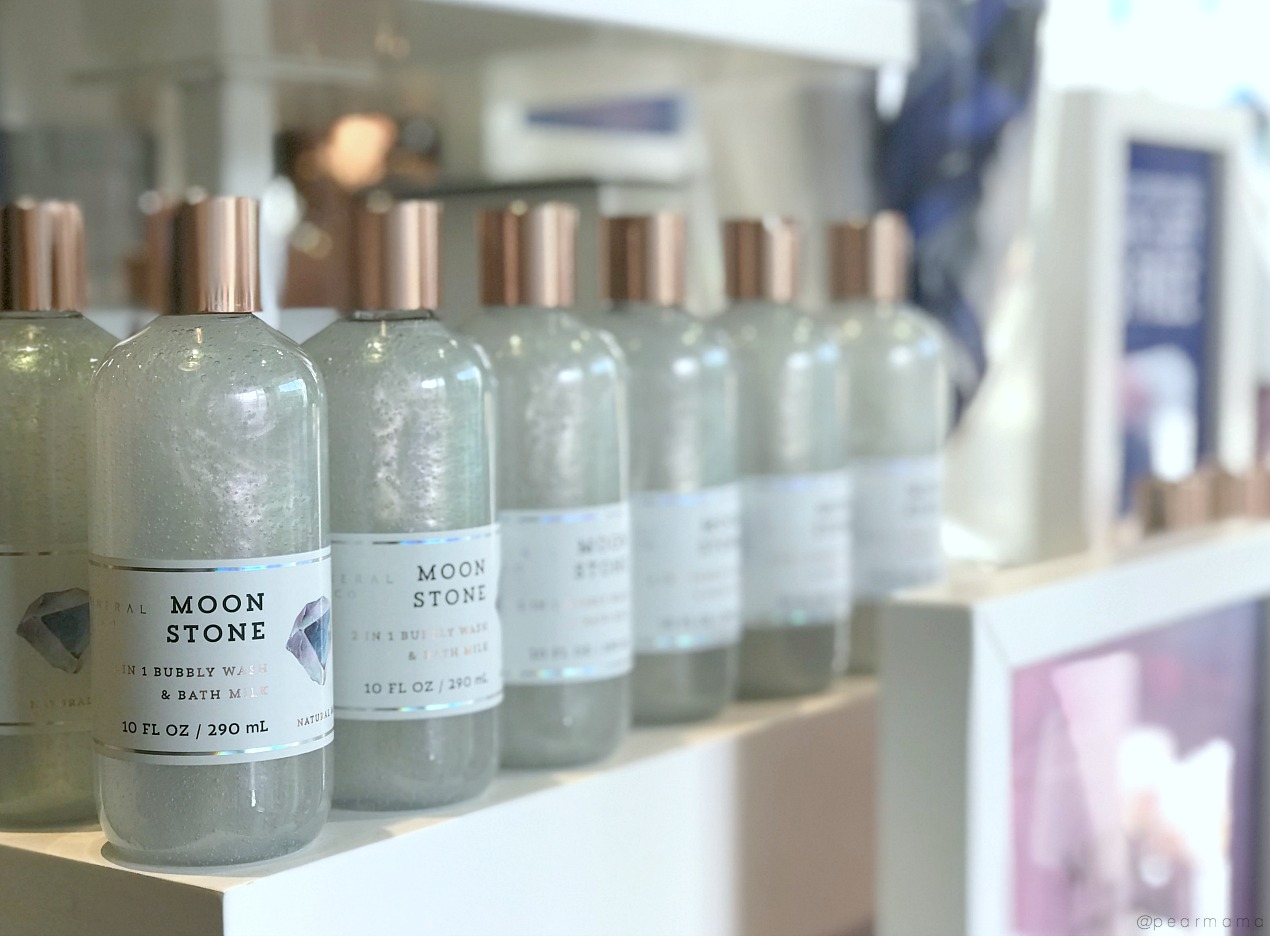 To be honest, I do a good job of buying myself the things I want on a regular basis but this was a fun day to spend treating myself to something extra special for Valentine's Day — a beautiful day shopping outdoors and buying a few things I normally would feel guilty about. Thanks to Victoria Gardens for the Valentine's Day love!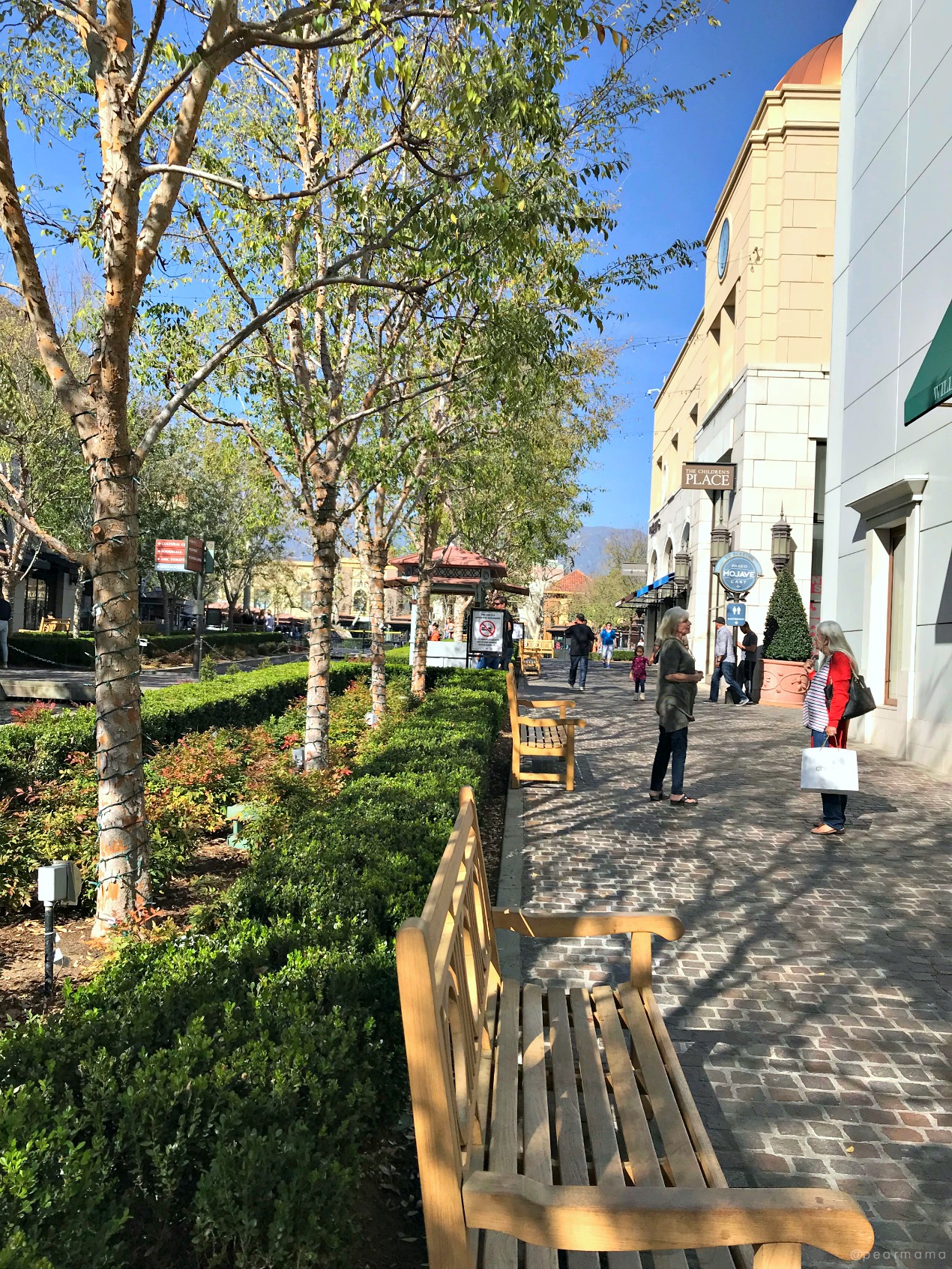 Disclosure: This post was brought to you by Victoria Gardens, who generously gifted me with a gift card to treat myself for Valentine's Day.