Email me pearmama@gmail.com
Hello there! My name is Denise Cortes and I'm the creator of Pearmama, a lifestyle blog for women. It's like I just poured us a cup of steaming herbal tea and I'm ready for some real talk about being a mama to six crazy kids, having an artist husband and navigating life as a woman of color. Food, art, faith, crafts, home decor, family and Frida Kahlo — these things are my jam.
Meet Denise
I'm a 40-something, third generation Mexican-American Southern California native. I'll probably never leave the golden state because I love it so much. I have heart eyes for California. Mexican folk art and Frida Kahlo is everything. Culture is such an important aspect of my life, and it is integrated into everything I do as a writer and an artist and especially, as a mother.
My roots are deep.
I have a creative soul. I graduated from California State University, Los Angeles with an art degree, pursuing illustration and design. If I'm not writing, I'm creating art. If I'm not creating art, I'm making my living space beautiful by decorating my home and painting vintage finds. I believe in encouraging the creative spirit in people because it makes them feel good about themselves. When you feel good about yourself, you care about others around you.
I live by the creed: being real with self, others and God. Every day is a new day in which I strive to walk in light.
About the blog
When my children were very young, I wrote about our life in a journal. I wanted to remember all the sweet things, the difficult things. As I began to spend more time online visiting message boards, I began to write in the journal less and less. That's when my husband Michael encouraged me to start my own blog. That was eleven years ago. Pearmama has evolved from a mother's journal about life to a lifestyle site about Latino culture, creativity, marriage, fun DIY projects and the tough parts (and, of course, the beautiful parts) of motherhood.
It's true, Pearmama started out as a "mommy blog" because I was in the thick of motherhood. Of course, the blog has evolved. These days, I talk about working from home while parenting, family recipes, raising strong daughters, addiction, and coping with wild teenagers and making cool stuff.
Why "Pearmama"? My husband once told me I was shaped like a pear. It was my username back in the olden days of the internet, before social media, when we tried to keep our identities anonymous. The name just stuck. This ole pear made it through six pregnancies, six labors, four homebirths, homeschooling and extended breastfeeding and I'm still alive to tell the tale.
My Familia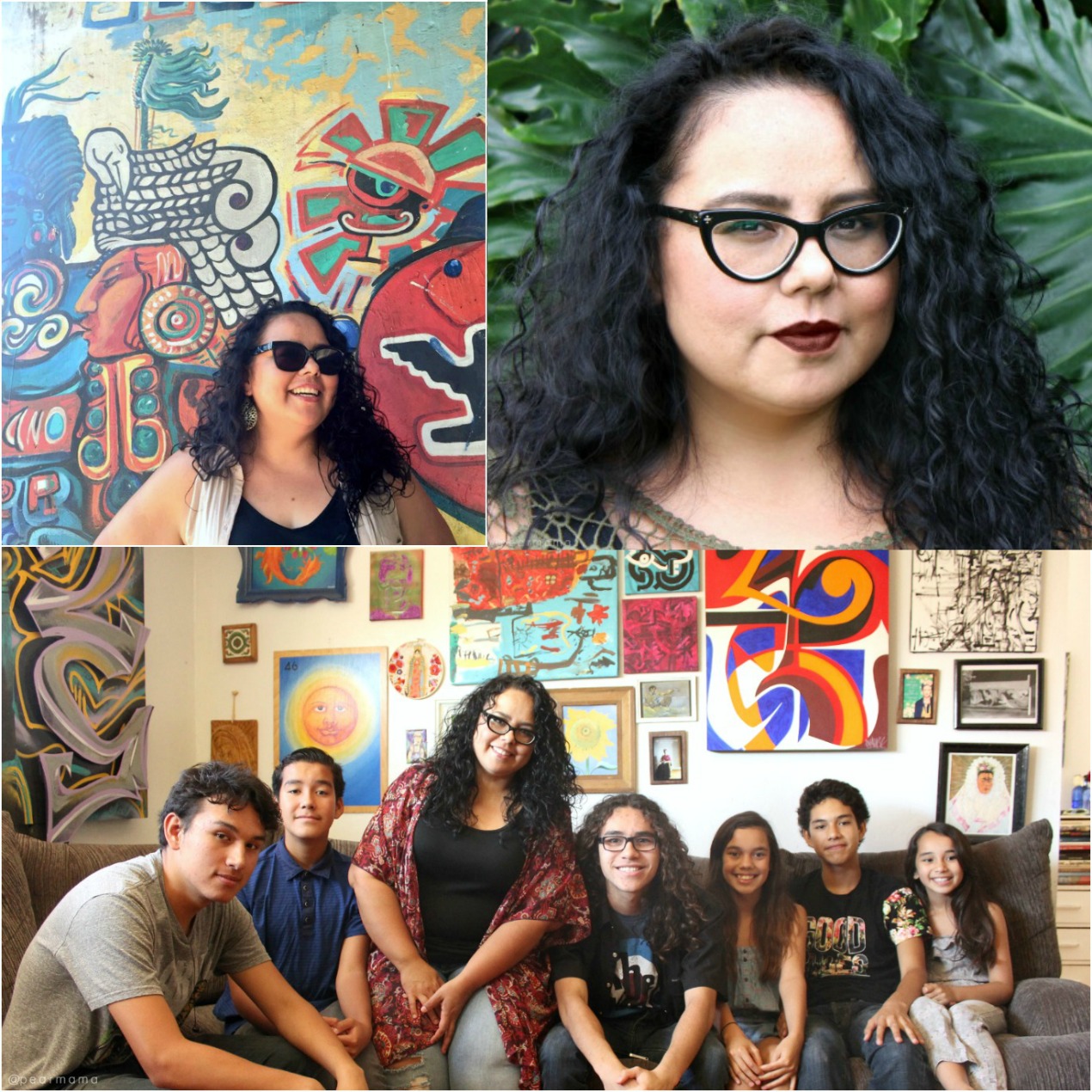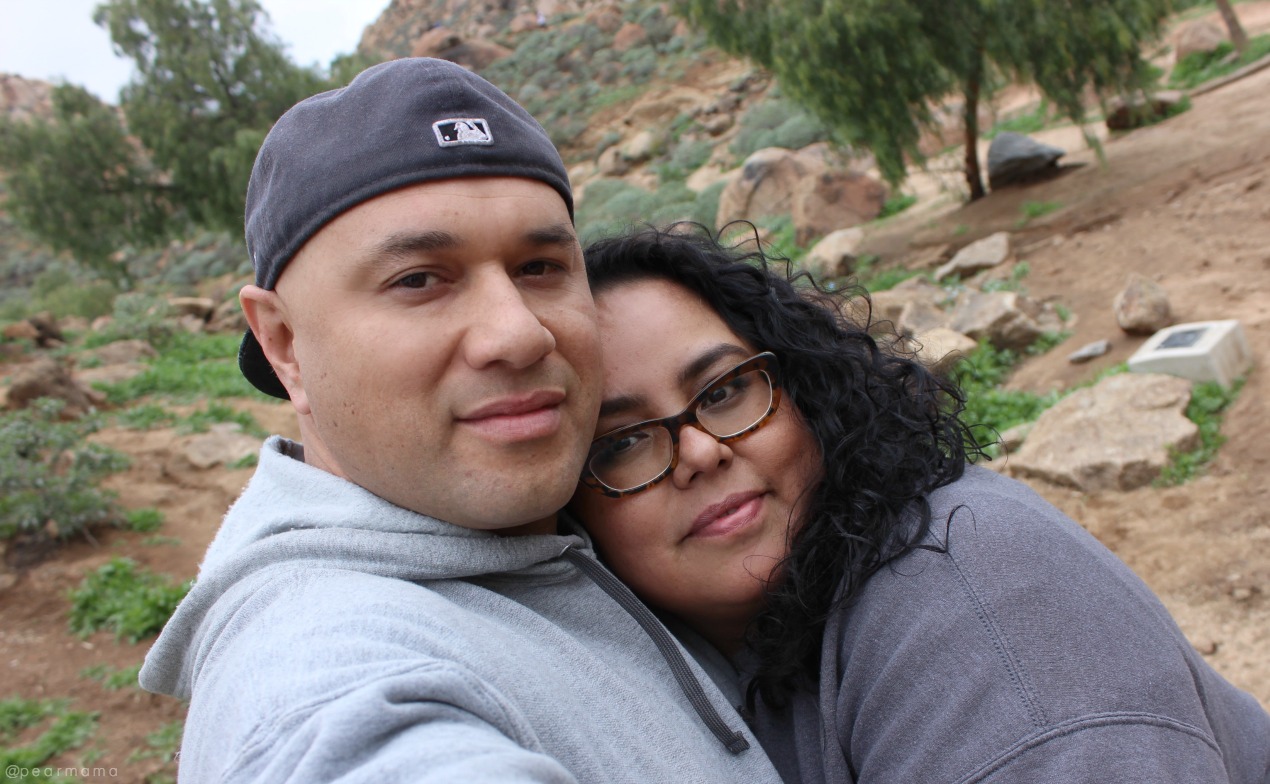 My husband and I have been married for nearly twenty years and every day we're learning how to love one another in a real, intentional way. I am also the mother of six beautiful children, ages 11, 13, 14, 16, 18 and 19. Makes me tired just typing that. My youngest child was only a year old when Pearmama began — she is turning 12 this year. I can't believe it!
Popular posts
Here are a few of Pearmama's most popular posts:
Brand Ambassador + Influencer
In addition to writing about family life and culture, I love partnering with agencies on sponsored posts, press trips and experiences for brands and companies. I enjoy working with brands that my family and I use in our everyday lives — if we don't use it, I won't write about it. That said, my readers know if I'm featuring it on Pearmama and sharing beautiful photos, it's a brand I respect and trust.
I have also spoken on panels and led workshops at various blogging conferences, such as: Alt Summit, We All Grow Summit, Hispanicize and Women Get Social.
Pearmama has over 15K visitors a month with a combined social media reach of over 11K.
To give you an idea of what kind of content I create, I've been a contributing writer for BabyCenter®, BabyCenter® en Español, Mom.me and Babble. I also enjoy creating do-it-yourself home decor projects for Sherwin-Williams and Home Depot. Please email me at pearmama@gmail.com to discuss partnership opportunities.
You can also take a peek at my portfolio on Contently.
Let's connect!
Email me at pearmama@gmail.com
Follow me on Twitter, Instagram + Pinterest
Like Pearmama on Facebook. I also post on LinkedIn.